Wildlife blogs and forums
---
The web is full of people giving their opinions on this and that. Most of it is not worth the pixels that they are written in. However there are some interesting ones. These are the few that I have found worth visiting...

The UK Natural History bloggers is a circle of likeminded individuals all sharing their wildlife observations and thoughts - on the right-hand side of the page is a list of recent blog updates.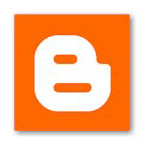 Blogs
Shirl's Garden Watch - A Scottish Garden Diary following the seasons through its plants, visiting birds and wildlife. Centrally located, this small private garden is in Perthshire which is a very scenic part of Scotland.
Tricia's Tales - a gentle perambulation through wildlife sites and life in general
Forums\Chat rooms
The Bigg Bird Forum - A small friendly forum focused on birds, but also happy to chat about any wildlife subject.
Wild About Britain - a diverse and interesting forum covering all British wildlife subjects.
BirdForum - a bird orientated site with a wide membership of knowledgeable birders